BP Turbo
Oil 2197
$13.5QT
Trast Aerosupermarket (Aquiline Internationl Goup of Companies) offers BP Turbo Oil 2197 from its premises at Sharjah International Airport Free Zone (SAIF Zone) available for immediate delivery worldwide.
UAE Phone: +971 (6) 5570710, International phone: +8 835 1000 124 3547 e-mail:
BP Turbo Oil 2197
Sale BP Turbo Oil 2197
BPTO 2197 the world's leading high performance turbo oil
BP Turbo Oil 2197
Built on more than 40 years of experience with industry leading products, BPTO 2197 is designed to exceed the demands of current and future jet engines. With more than 100 million hours of inflight experience, it is by far the most widely used High Thermal Stability (HTS) fleet oil in the world.
BPTO 2197 is manufactured in our own facility ensuring worldwide quality and consistency of this globally available product.
BPTO 2197 is approved by all leading engine manufacturers and is qualified to MIL-PRF-23699 HTS Class including elastomer compatibility testing and meets the requirements of AS5780 High Performance Capability (HPC) Class. A full list of approvals is available on request.
Improved reliability
BPTO 2197 brings you exceptional performance which leads to extended on-wing engine life and improved reliability. The ability of BPTO 2197 to maintain very low levels of deposition under severe thermal stress leads to significant improvements in engine cleanliness compared with all other commercially available oils.
Deposition is reduced
Liquid Deposition: BPTO 2197 vs. STD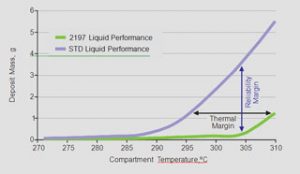 Oxidative stability test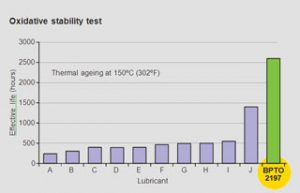 This demonstrated increased cleanliness can be seen in exacting laboratory testing (see "Deposition is reduced" chart) and is reflected in significantly improved engine bearing chamber cleanliness, particularly in modern high temperature, high bypass turbofan powerplants.
Benefits of this are virtually eliminating oil coking and plugged filters, and hence oil coking-related delays, fewer diverted flights and ultimately fewer in-flight shut downs (IFSDs).
Your engines spend more time in the air and less time on the ground. Improved reliability also means less resources are required to resolve preventable unplanned maintenance. The end result? Less disruption for you
and your customers.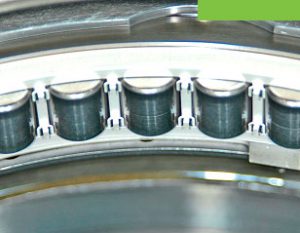 ---
Download MSDS: BP Turbo Oil 2197

Organophosphates in turbine oil

EXPOSURE TO AIRCRAFT BLEED
* BPTO 2197
* BPTO 2197 the world's leading
* Tool for BP 2197
We are committed to supporting the industry with exceptional products including the world's leading high performance turbo oil, BPTO 2197